A passion that last since 25 years
Company founded on the initiative of a group of young professionals who, after having carried out an in-depth study of the needs of entrepreneurs operating in the various seaside resorts of Italy, decided to produce useful equipment for these operators.
This study, over the years, has been extended to agritourism companies and the high prestige hotel sector.
The collegial work of all the operators and the support network created by the company both with suppliers and customers is today a huge competitive advantage over competitors and the market in general.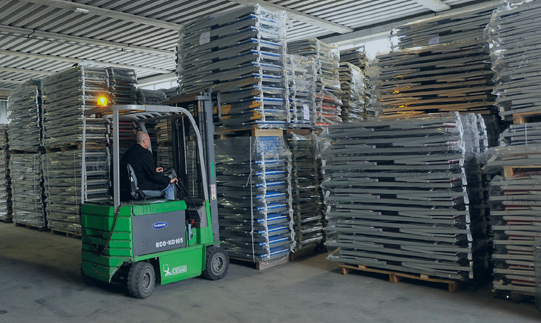 Wide range of products
The company has maintained a steady growth supported by the ability to offer customers an increasingly complete range of products continuously updated, obtaining above all for customers substantial advantages in terms of time and work.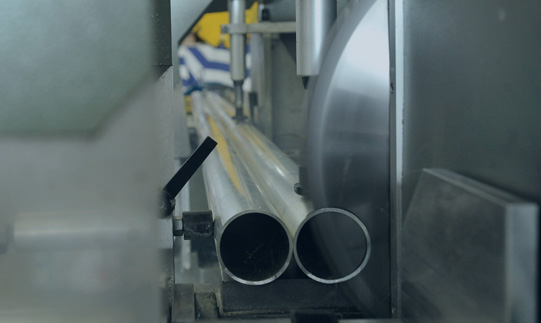 First quality materials
Wanting to be useful to very demanding professional categories and being products exposed to the use of a very diversified public, the company has, since the beginning, dedicated its efforts to create and market high quality items.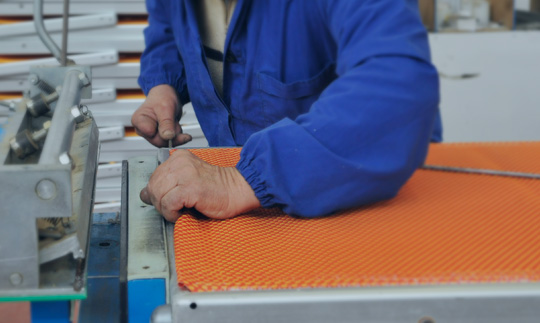 Italian Production
Our certainties today are the fruit of many years of experience.
The quality, aesthetics and refinement of our products are part of the skill of our master craftsmen.
One of our particular beach umbrella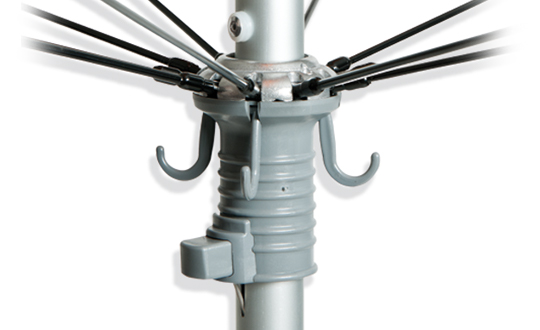 To optimize production, the company has created its own particular umbrella with forks and whales in hot-plasticized steel, with self-locking cast aluminum joints that completely exclude the traditional use of wire.